Personal Injury Treatment
Personal injuries can come from a variety of different accidents and range from mild to serious. Either way, it is important to get help so you don't continue to be in pain. Chiropractic care is the best way to alleviate pain and prevent further injury. At RCMC Chiropractic Center in Rancho Cucamonga, CA, we are here to help. Our expert chiropractors can diagnose your personal injury and create a treatment plan that is unique to your needs.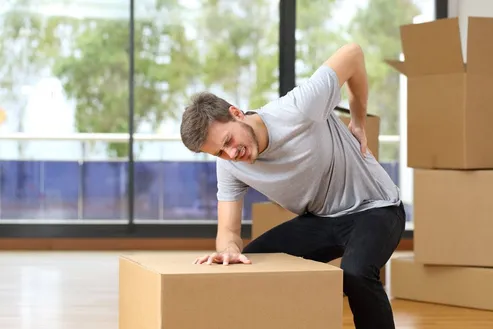 Different Personal Injuries
While there is an endless amount of possible personal injuries, many of them fall under the same few categories. Our chiropractors are experienced in treating these common personal injuries.
Workplace Injuries
Every workplace can present a certain level of risk to employees. Every employer has a responsibility to make sure safety standards are strictly adhered to at their workplace. Inadequate safety conditions are the leading causes of workplace accidents. Depending on your level of activity at your workplace, you could suffer from serious injuries.
Automobile Accidents
This is one of the most common types of personal injuries. Car accidents can happen for a lot of reasons, and whether you were negligent or someone else was, you can get seriously injured. A common injury from auto accidents is whiplash. However, accidents can cause more serious damage depending on their severity.
Drug Side Effects
Both non-prescription and prescription drugs can have side effects. While many side effects are listed on labels, not all are. Consumers can experience side effects unknowingly, which can cause damage over time.
Sports Injuries
Participating in any sport runs the risk of injury. Broken bones, sore muscles, and torn ligaments are just a few common sports injuries. Chiropractic care can help athletes recover faster so they can return to their sport.
Poor Safety Precautions
Businesses and property owners are expected to adhere to minimum safety standards to reduce the risk of injury for others. Something as simple as failing to notify customers that a floor is wet can lead to major safety risks. Other common hazardous conditions include falling debris, faulty railings, improper construction, and a host of other inadequate safety standards. Seemingly minor slip and fall injuries can have lasting effects and should be taken seriously.
The are many more types of personal injuries that can occur. A personal injury can have lasting effects if left untreated, and often worsens.
Get Treatment Now
Chiropractic care is non-invasive and can be personalized to help whatever injury you may be suffering from. If you are in pain or know you are suffering from a personal injury, come see us right away. Our chiropractic team at RCMC Chiropractic Center in Ranch Cucamonga, CA is committed to helping you heal. Contact us today to schedule an appointment.